SITAGPOINT - Seating to the point!
The task svivel chair SITAGPOINT combines all that constitutes healthy and comfortable seating in a concentrated form - a classical design for a competitive price and above all of SITAG quality! SITAGPOINT offers not only relaxed but also dynamic seating with an user-friendly conception.
SITAGPOINT is not leaving wishes open in respect of shape, color, function, quality and comfort, whether or not as standard version with synthetic star base or highend version with aluminum polished star base. Extremely comfortable due to a well-spaced and ergonomically upholstery. Parrticularly elegant and prestigious solutions are available from SITAGPOINT with the option of fully upholsteredbackrests.
SITAGPOINT combines timeless design and the besof craftsmanship with ergonomically outstanding features.
DESIGN: Uli Witzig
Swiss designer Uli Witzig has decisively influenced the appearance of Sitag lines during the past years. One of his trend-setting product ranges is the Reality task chair line, for instance. His achievements have been awarded numerous prizes for originality and design quality.
Mechanical system
Synchronous mechanism with spring-force setting to the side. Designed to satisfy the latest ergonomic and functional demands. Especially wide opening angle for the backrest (25-30°). The seat-pitch and backrest-tilt angles can be locked in 3 positions.
Material for load-bearing parts: pressure-diecast aluminium (recyclable).
Dynamic sitting
The point-synchronous adaptation to user's movements eliminates the sliding effect on the user's back (no "shirt-pulloff" effect). The lumbar zone of the backrest always remains at the same point. The mechanical system can be set to continuous function: the chair automatically adjusts to the movements of the user (dynamic sitting). A mechanical spring allows the user to adjust the pressure of the backrest to his or her own individual needs. This spring produces progressively increasing pressure, the farther back the user leans.
Backrest
The backrest is cubic in form with a design that offers good lateral support. In addition, the backrest can be set in 8 positions and adjusted 7 cm vertically.
Seating surface
The seating surface has pronounced rounding in the front area, to prevent constriction of circulation in the thighs. The axis of the seating-surface tilt action is located toward the front, to maintain floor contact during synchronous movement of seat and backrest.
Options: a) With sliding seat b) With seat tilt (3°).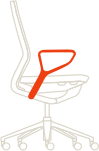 Armrests
T-armrests: adjustable for height and width; with Soft Pads.
Multifunction-armrests: swivelling armrests adjustable for height, width, and depth; with Soft Pads.
BF4002
bright brown
BF4003
bright green
BF4302
cognac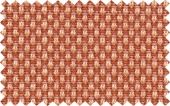 BF4303
orange
BF4402
red
BF4003
light grey
BF4001
dark grey
BF4602
bright blue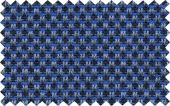 BF4604
dark blue
BF4004
black
BF4103
grey
XR077
bright green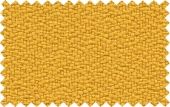 XR072
yellow
XR076
bright orange
XR081
grey
XR145
anthracite
XR005
blue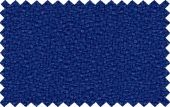 XR100
royal blue
XR026
dark blue
XR009
black
XR046
dark brown
XR136
bordeaux
XR079
red
XR108
beige
XR047
dark green
XR073
sky blue
XR160
petrol
XR171
dark grey
XR095
bright blue
XR102
mauve
XR094
light grey
FA34
bright green
F63016
orange
F60078
mouse grey
F60019
dark grey
F66005
dark blue
F60999
black
F64089
red
F61003
sandy
F64058
bordeaux
F68146
green
F66130
bright blue
FL34
bright green
FL55
orange
FL60
red
FL70
light grey
FL75
dark grey
FL80
blue
FL82
dark blue
FL85
black
ME61002
beige
ME65011
brownish grey
ME61003
bright brown
ME61004
dark brown
ME68005
bright green
ME67002
green
ME67006
turquoise
ME63017
orange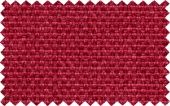 ME64019
red
ME66008
light grey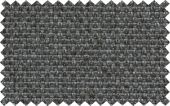 ME60004
dark grey
ME66009
blue
ME66010
bright blue
ME60999
black
OM60122
white
OM60121
bright grey
OM60120
anthracite
OM60999
black
RN62064
beige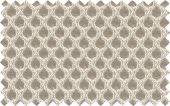 RN61128
ecru
RN61128
white
RN61130
reddish brown
RN61129
dark brown
RN61128
green
RN66063
turquoise
RN63034
orange
RN64089
red
RN65078
violet
RN60165
light grey
RN60011
grey
RN60025
dark grey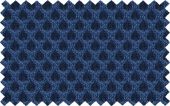 RN66123
dark blue
RN60999
black
RN66064
night blue
RN66140
bleu
LS02
white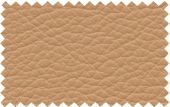 LS325
sandy
LS306
mocha
LS307
cognac
LS308
red
LS301
black
LS350
navy blue
LS231
grey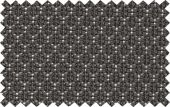 ST931
bright grey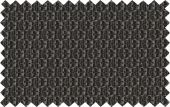 ST993
dark grey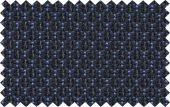 ST586
blue
ST999
black
SW
black
AM
metallic anthracite
SI
silver
FP
Polished base (black backrest support)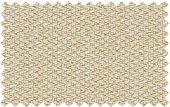 CSE21
beige
CSE02
bright brown
CSE03
yellow
CSE07
bright green
CSE10
turquoise
CSE11
light grey
CSE13
grey
CSE14
black
CSE16
green
CSE19
pink
CSE20
mint
VL2001
bordeaux
VL2075
red
VL6019
orange
VL6012
yellow
VL1048
beige
VL0034
bright brown
VL4041
brown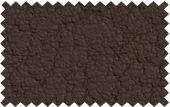 VL0020
dark brown
VL9035
black
VL4003
anthracite
VL4052
dark grey
VL4040
mouse grey
VL4045
light grey
VL4043
grey
VL7001
violet
VL3067
dark blue
VL3069
blue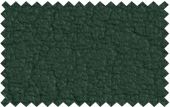 VL5069
dark green
VL5041
bright green
LDS08
light grey mottled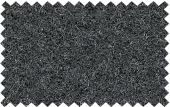 LDS17
anthracite mottled
LDS62
night mottled
LDS55
mint
LDS56
mint mottled
LDS59
turquoise mottled
LDS49
medium green
LDS47
green
LDS46
bright green mottled
LDS45
maize mottled
LDS44
yellow mottled
LDS28
yellow
LDS74
pink mottled
LDS73
rust mottled
LDS77
rust
LDS79
bordeaux
LDS32
bright brown mottled
RX612
pink
RX242
bright brown
RX362
dark brown
RX452
orange
RX662
rust
RX982
dark green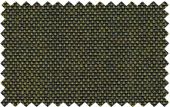 RX842
yellow green
RX933
green
RX873
night blue
RX866
dark blue
RX743
blue
RX606
light grey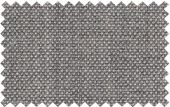 RX123
mouse grey
RX143
grey
RX163
dark grey
RX173
anthracite
RX196
black
RX716
blue grigio