SITAGGO - sitting / standing workplace
Its clean design, its optimal accessories, and an attractive price make this solo table with essential functions an ideal entry-level model into the world of ergonomic work. Equipped with electrically powered height adjustment, SITAGGO can be effectively used as a sitting or as a standing workplace.
SITAGGO is also optionally available with a cable duct (which can also be retrofitted).The base frame – coated with epoxy resin, and also available in black – is equipped with levelling gliders.
Overview of characteristics
Electrically powered height adjustment from 63 to 130 cm, with double telescope support
T-leg frame without table cross-beam for optimal stability, which enables the use of underdesk storage units up to 56 cm height
These tables are delivered completely assembled; they can, however, be simply disassembled and compactly stored
Optimal smoothness of mechanical movement
Choice of 2 available depths: 80 or 90 cm
Choice of 4 available widths: 140 cm, 160 cm, 180 cm, 200 cm
Accessoires
CPU mount
Sound-absorbing attachment panel that can serve as a pin board to assure a tidy workplace at the table top and monitor mounts
Vertical cable routing
Electric power supply
Monitor anti-glare panel
Leather desk writing pad
DESIGN: SITAG
Precision is the correspondence between concept and product. This is the common thread that runs through every development of SITAG, whether in collaboration with internationally renowned designers or in self-construction with our in-house specialists from the SITAG design forge. For only with the highest possible accuracy can be implemented innovative concepts. And only precision makes it possible for us to give you exactly the product of experience you are expecting.
SITAGGO - sitting / standing workplace
Surfaces
Coated with synthetics or wood veneered and lacquered plates. Steel parts coated with epoxy resin, impact and wear resistant. Resistant to chemicals, geases, acids and alcohol-based products that are commonly found in offices. Tested according to EN527.
Material thickness
Tischplatten mit umlaufender gerader edge (2 mm PP LaserTec process), 22 mm thick or solid wood edge (optional: wooden finish). Steel plated base and cable duct. Colours base: pearl white PW / black SW.
Height adjustment
Continuously EVT: electrical 63 – 130 cm (DIN EN 527 Type A)
Convenience control unit 4 programmable positions with memory function and digital display (option: MM). Workspaces with electromotive adjustment and optional retrofittable with cable duct horizontal.
Motors are integrated in profiles, the synchronozation is electronical. The required control box is located in the horizontal cable duct.
The table system disposes no collision protection.
ES16
white ash
AH11
raised maple
ES39
light-grey ash
BU16
copper-brown beech
BU10
natural beech
EI10
plain natural oak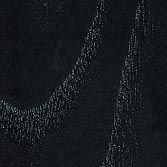 ES33
black ash
EIWE
wenge-stained oak
SW
black
AM
metallic anthracite
SI
silver
PW
pearl white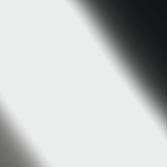 CR
chrome-finish
4869
blue-grey
4871
grey
4834
bright green
4860
vivid red
TM09
sandy
TM30
brownish black
TM35
green
TM61
orange-red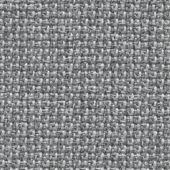 TM75
grey
TM77
anthracite
TM80
blue
4176
mushroom
4132
ash
4164
salsa
4023
nero
K310
white
K245
pale grey
K260
medium grey
KAD
maple decor
KBD
beech decor
KBB
pear tree decor
KNU00
nutwood decor
KED
oak decor
ST01
white
ST10
white-grey
ST90
light beige
ST20
distant blue
ST21
pale turqoise
ST22
yellow green
ST13
brown-black
ST24
red-brown
ST70
red
EB10
pear wood (service tree)
NU11
raised nutwood
AKI10
matte cherry
AKI00
stained cherry matte
EI40
smoked oak
NS10
nutwood satin
OV10
matte olive
SN10
choconut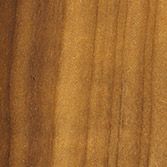 GC10
golden cherry